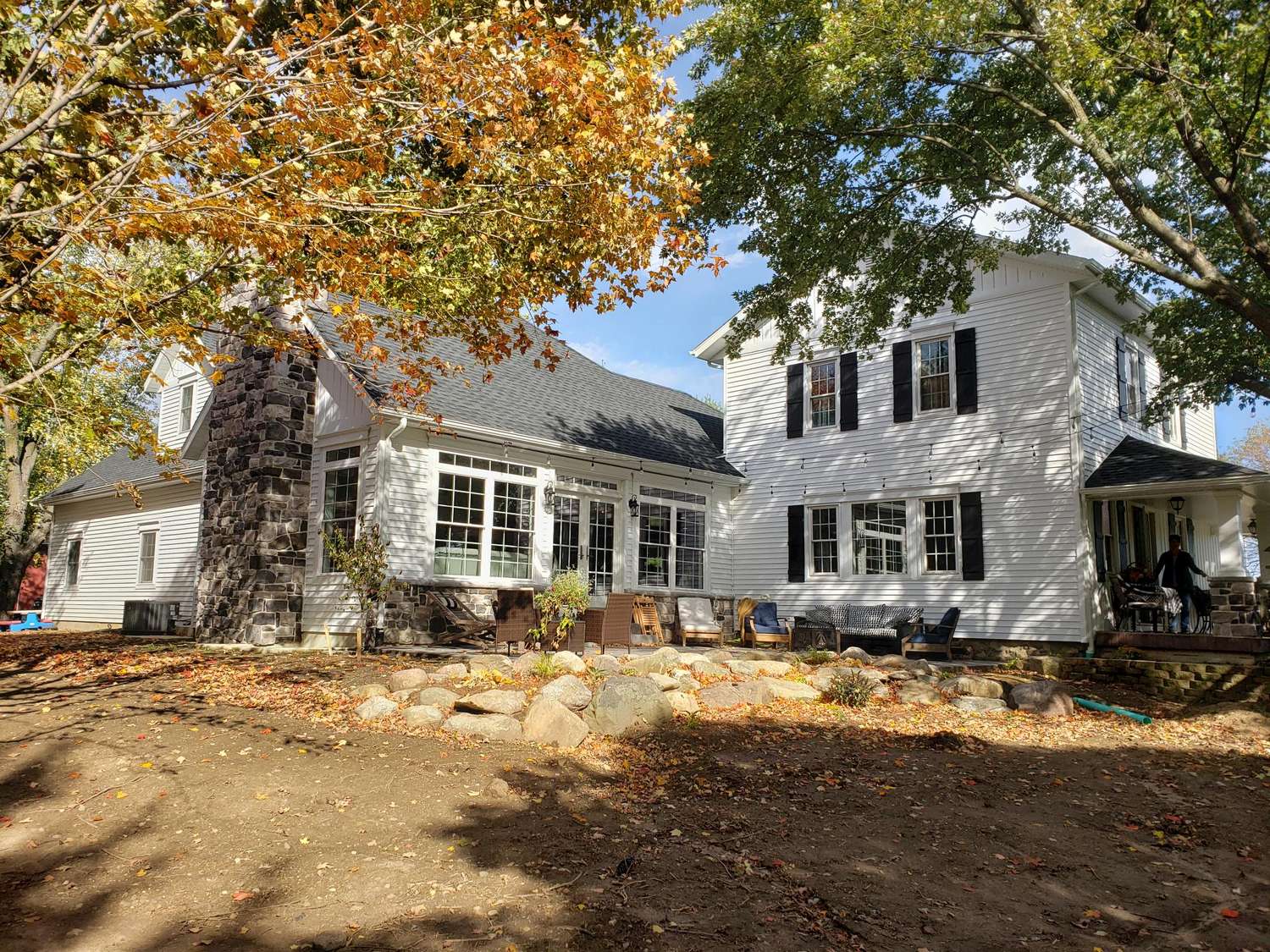 Project Details
What made this project unique?
Something unique about this addition was using a CNC machine to create the curved beam work.
What were the results?
The result was an addition that reflected the character of the owner. This project retained the farmhouse look the owner loved.
What were the challenges?
Making rooflines look seamless was challenging, especially since this was a large addition attached to an older house.