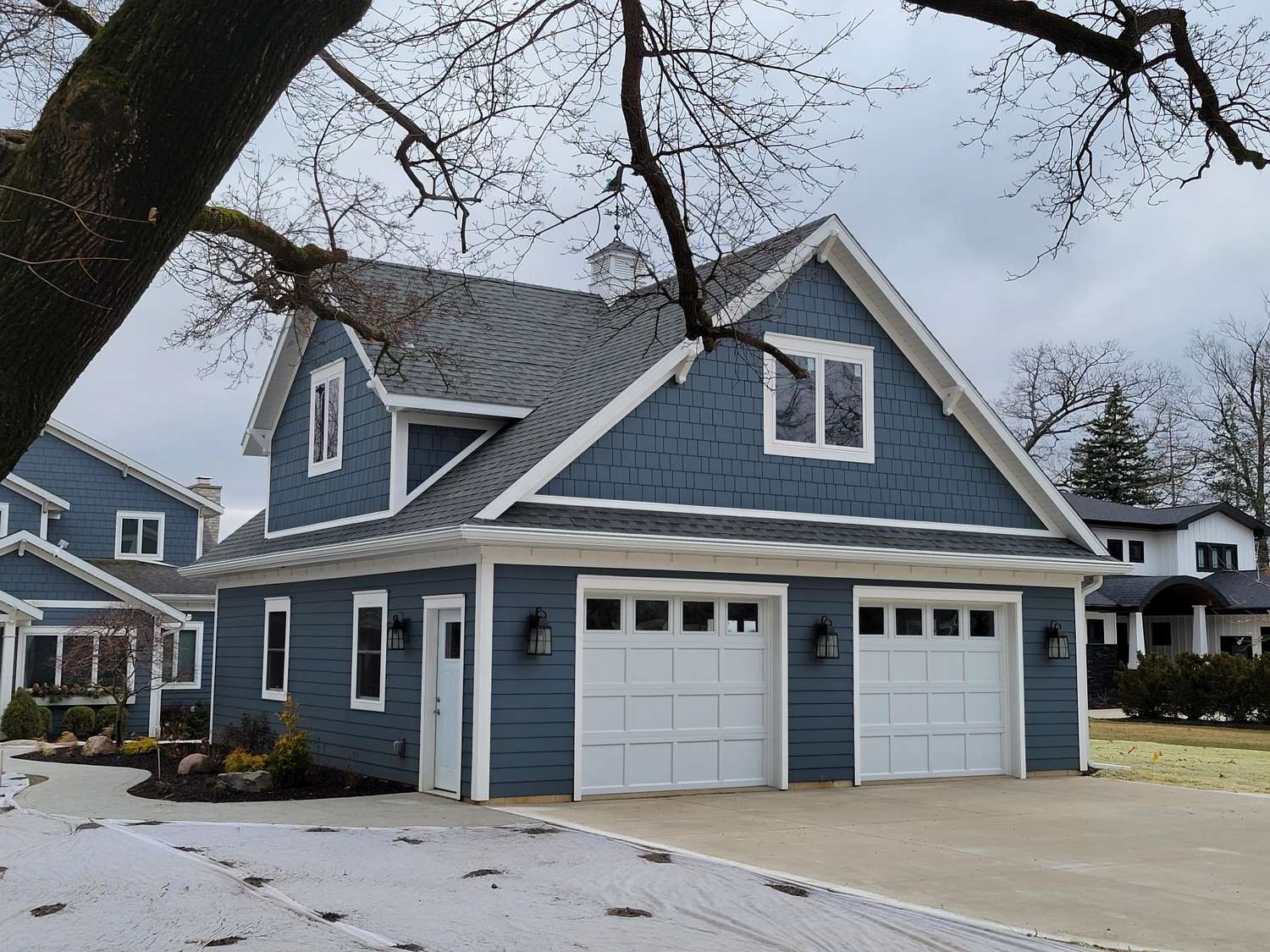 Project Details
What made this project unique?
The owner was concerned about the size of the new garage being too large. We were able to draw in their existing house and a nearby tree in 3D to show exactly how it would look in the space. We also custom-built a new cupola and used the weathervane from the old garage to preserve a part of the original structure.
What were the results?
The result was, in our client's words, "The best garage on the block." Our customer had more storage space than before and an upstairs that could be used as a hobby area.
What were the challenges?
Since the previous garage was much smaller, we ran the risk of the new garage overwhelming the space.