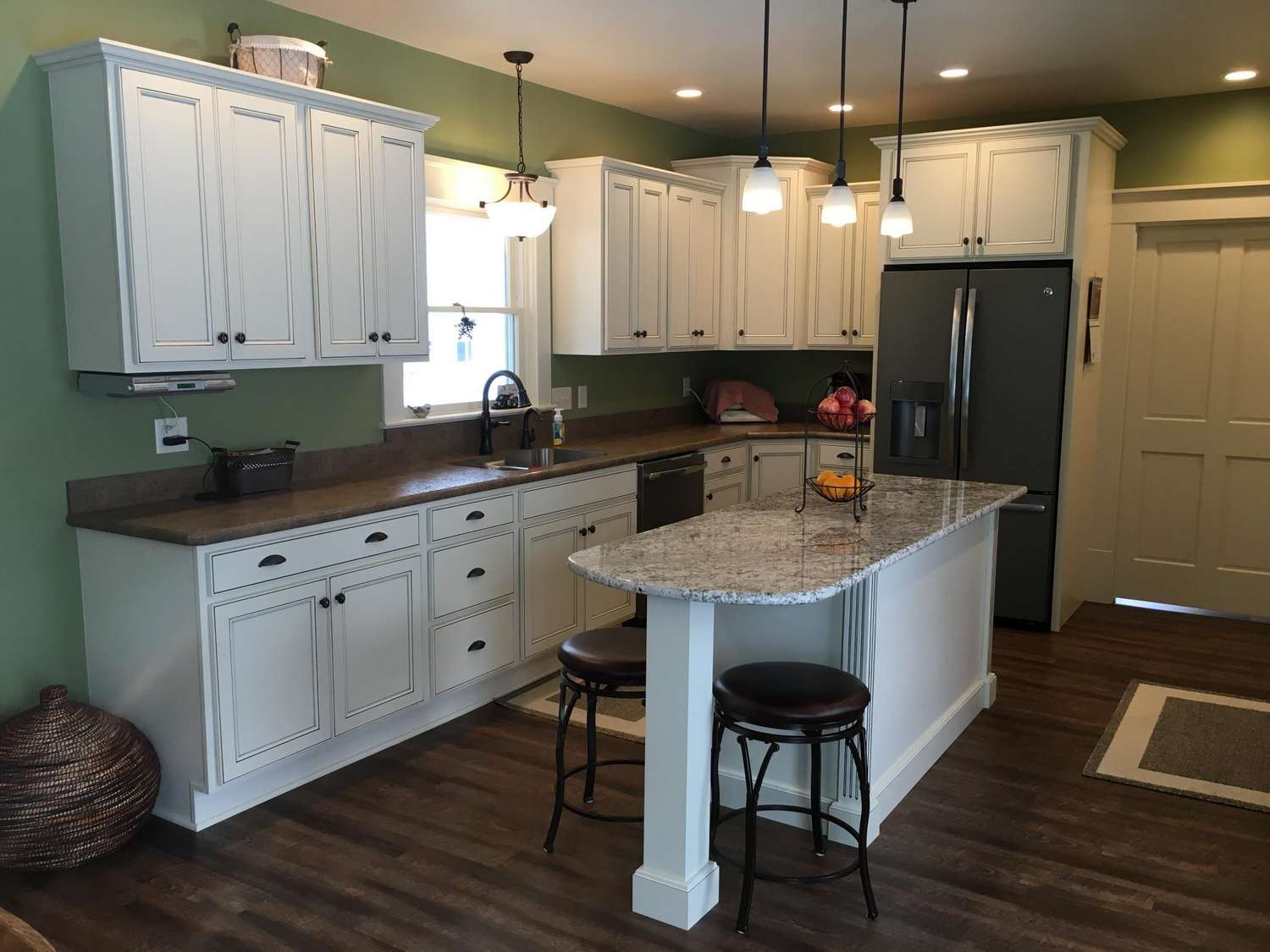 Project Details
What made this project unique?
Something unique about this remodel was that Nate's great, great grandfather built the original structure. To maintain the uniqueness of the farmhouse, we built a custom hickory stand to hold the old farmhouse sink. The old sink was resurfaced and reinstalled in the new space to preserve the old feel.
What were the results?
In the end, the farmhouse kept its sentimental value and included more space for this farm family. The remodel provided a mud room to remove boots after choring plus more kitchen space to relax and entertain.
What were the challenges?
The client wanted a more open floor plan than the original house had. This meant adding new beams and opening the kitchen while preserving the charm of the interior. On the outside, the vinyl siding needed to maintain the farmhouse style but still provide an updated look.